Welcome Pajamas Koh Chang,
where vacation is on vacation.
Our cozy beach house boutique hotel & hostel is located just 1 minute walk to lovely Klong Prao Beach on Koh Chang.
We provide exceptional and unique affordable accommodation, ranging from ultra-modern and well-appointed both mixed and ladies dormitories to luxurious private rooms and family rooms with free WIFI, chill out areas including a swimming pool!
We offer friendly and personalized service which cleanliness, fun, social life and security are our primary concerns while you staying with us.
We love to make our guests happy! Make your next stay on Koh Chang one to remember! We hope to see you soon!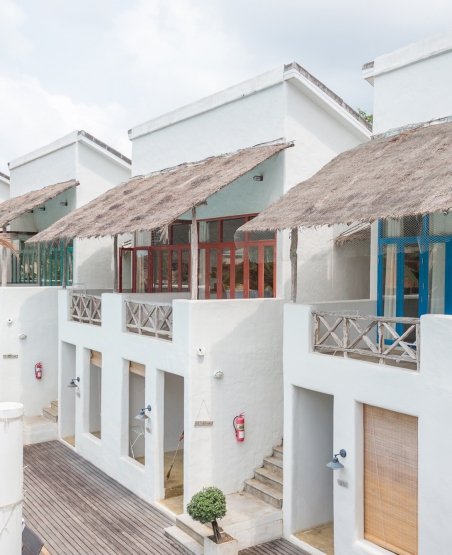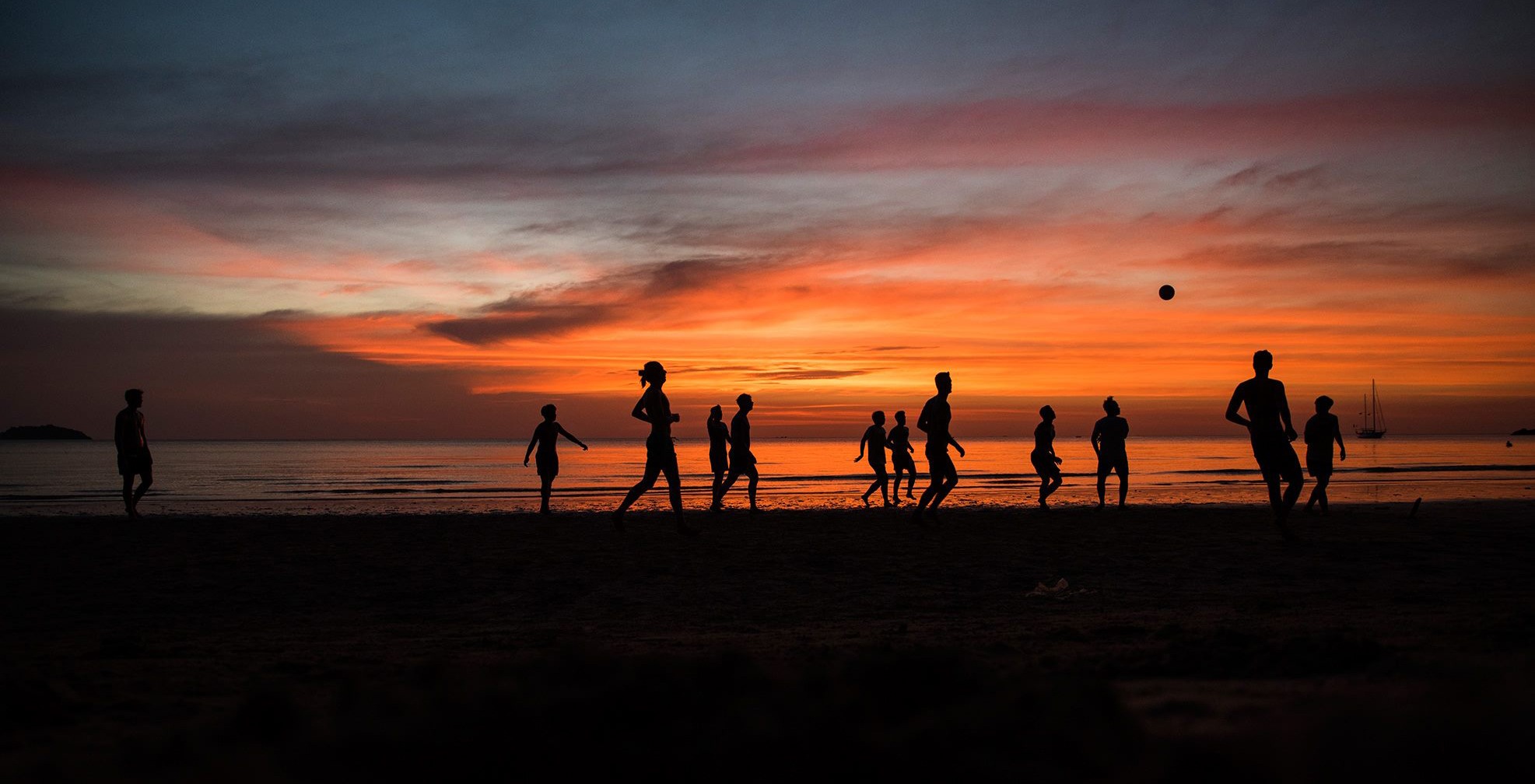 We love to make our guests happy! Make your next stay on Koh Chang one to remember! We hope to see you soon!
BLOGS
bool(true)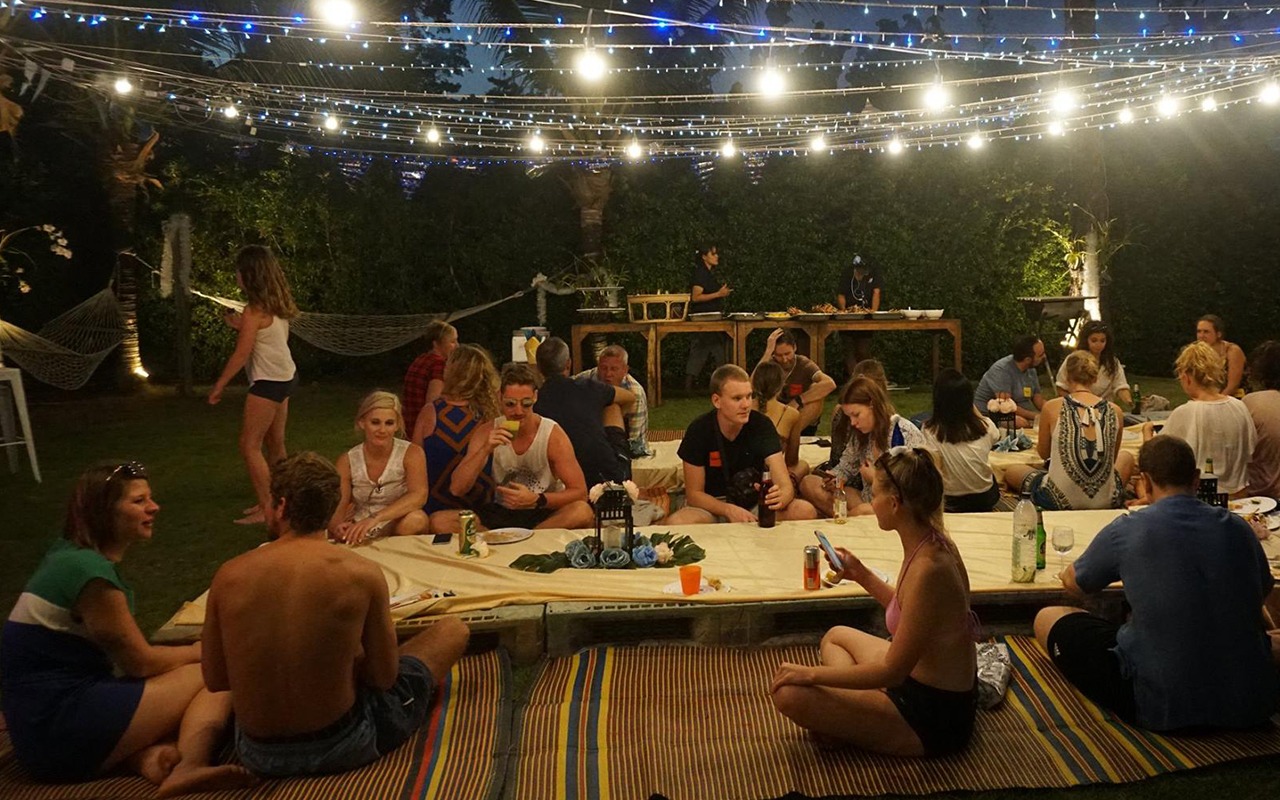 New Year's eve party
Splash into the first day of New Year at Pajamas Koh Chang with good food, fun games, laugh and lots of loved with us every year on December 31st Hope we can have a chance to celebrate New Year with ya'll ☺
bool(true)
CLIENTS SAY
Amazing I booked for two nights and stayed for 5. But I could've easily stayed longer. Pajamas is a very relaxing hostel/hotel. I like the mix of younger, older people and families. The rooms are very clean. Nice relaxing spots on site (with a swimming pool!) and just 2 minutes from the beach. Pajamas hosts activities; on my stay they offered a pad-thai cooking workshop. Would definitely recommend this place if you're on Koh Chang :)

Alies H
Very nice accommodation! Very nice accommodation. It really felt like a hotel when you had your own shower and toilet. Incredibly nice floor plan throughout the facility. The staff was absolutely superb and we had really nice evenings when we were hanging out in pajama's common areas. We were two families with children and can really recommend this accommodation!

DanneJ65
Perfect stay We had a really good time at pajamas. Everything was always clean, you get a new towel every day if you need one, there is always soap and the breakfast is a nice buffet. The pool is really nice and always clean as well, even though you don't really need it, because you only have a 2 Minute walk to a beautiful beach. We were really happy with our stay.

Es F
Best place I've ever stayed This place ticks all the boxes and then some. It's super clean and modern, great social atmosphere as well as plenty of places for your own privacy. We had a private room with a massive bed - it was so comfortable! Bathroom was spacious and clean, pool was great, breakfast offering was great and right next door to hostel, beach is 1 min walk directly out front of hostel. Staff are amazing...there all the time to help and have a laugh with guests - Chat you should be really proud of this place and the girls on reception as they are great people!

Bianca and Ben
Koh Chang Activity
Koh Chang has MANY activities.
please consult our staff for
more details.